Staycation – The solution for tourism development in the big cities in Vietnam after the epidemic season
Staycation is a fairly new term, also a trend for busy people. However, at present, when the implications of the COVID 19 pandemic are being, "staycation" is becoming a direction that is suitable to boosts tourism for big cities.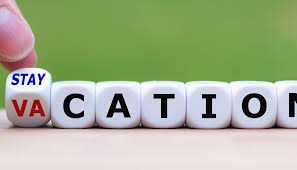 What is "Staycation"?
Staycation is combined by two words "stay" and "vacation", it can be understood that somebody has a holiday but they don't need to go far. According to the Oxford dictionary, Staycation means that people travel in their town/city, they don't have to go abroad or travel to another city. Sometimes, it means that people spend their time staying at home and visiting attractive spots in their town.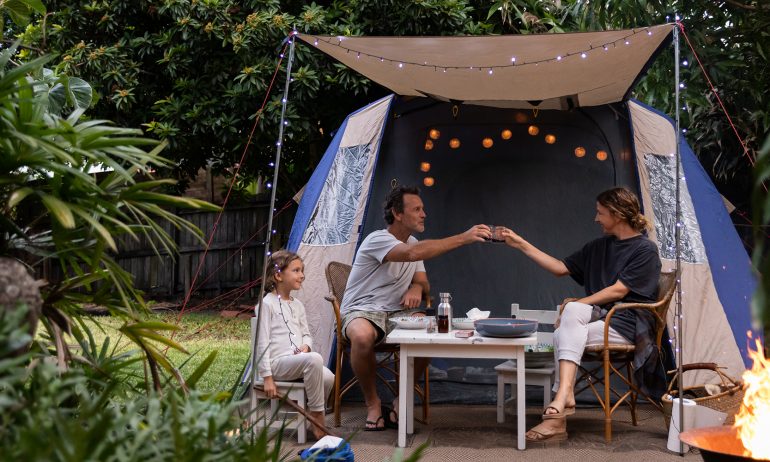 Staycation in the world
With the concept above, staycation seems to be suitable for busy people who don't have time for a holiday or the people that haven't had enough money to go on a long holiday or travel to another city/country. Staycation has many benefits so it is becoming one of the trends for sustainable tourism in the tourism industry.
Obviously, limited traveling to famous areas or hot spots will help reduce pollution including environmental pollution and noise. Instead, people can use their time to visit and discover spots or use services locally, it is a method to contribute to tourism development and increase the local economics.
Back then, staycation has been started in the United State in 2008, when this country was deep in an economic crisis. At that period, many families had to cut off money and time for traveling. The inability to travel abroad as well as travel to other cities/states was the starting point for many people to start exploring the landscape and historical sites around their area. As a result, the awareness of the impact of tourism activities on their living environment has risen. Besides, the experts showed that staycation helped to reduce at least 15-20% budget for a holiday because it isn't including the cost of travel and accommodation.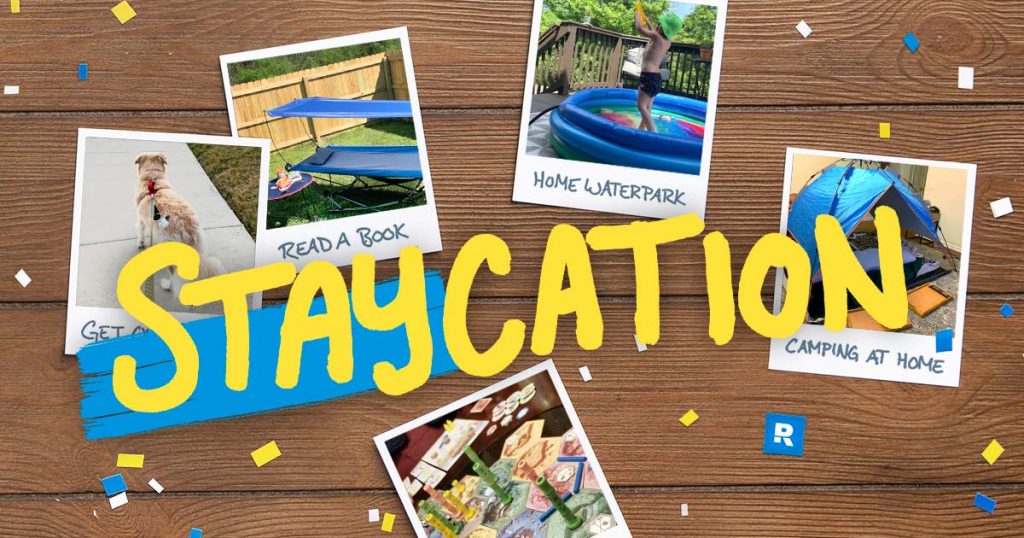 The benefits of a staycation
Staycation was formed in the global economic crisis period in 2007 and 2008 with the target to meet the tourist's needs but still help save money for people. Staycation is gradually becoming a popular trend in the world.
The trend of slow tourism and exploring the indigenous culture is growing. The staycation proves that this kind of tourism itself is a perfect option. There are some benefits for tourists when they choose staycation:
Easy time arrangement: People can go on their weekends or anytime
Easier planning: The plan for a holiday in our city/country will get much easier than in other cities/countries. This helps reduce the time for searching information and more easily when people make decisions.
Saving money: It is obvious that tourists will be able to save money when they decide to get a staycation. Staycation helps decrease significantly money including air tickets, taxis, visas, accommodation… and extra costs often occur during a trip far from home.
Simplify the preparation: A long holiday or an overseas holiday needs a lot of time to prepare, including work arrangement, luggage, and prepare necessary procedures… A staycation can simplify all steps above.
Supporting local economy: Instead of contributing to the tourism development in other countries, people can contribute directly to their local cities.
Raising awareness about culture, life, landscape, and the environment locally: Almost people often spend their time exploring other cultures but spend less time on the local cultures. However, when we choose a staycation, we realize that many things about our culture, life, and landscape that we haven't seen.
Having more time to relax: Instead of using time for long flights or traveling by car, train, we can spend the entire time to relax and visit or get new experiences. Besides, that different time zone can cause fatigue.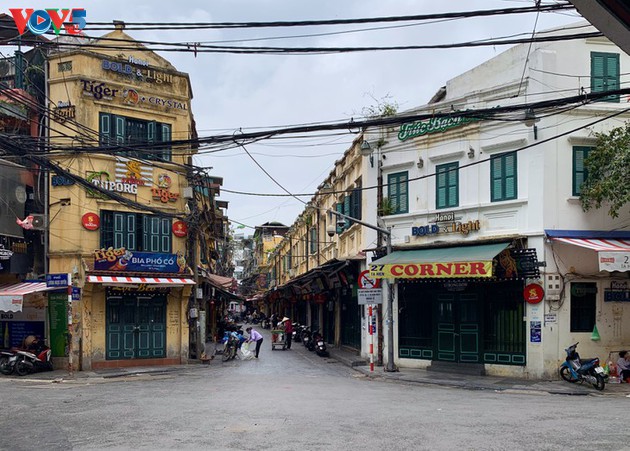 Staycation is becoming the hottest trend in the period of COVID-19
The pandemic COVID 19 has impacted many economic industries, in all countries in the world including the tourism industry. The global tourism industry lost 1.100 billion USD in 2020. All countries in the world have closed their borders in many months since the beginning of the year. They also pause all overseas travel, not only that, all domestic tourism activities have been stopped. Since March 2020, many countries issued a regulation to lock down the city or nationwide.
Because many people have to stay at home for a long time and have no social communication so they need to travel freely. This is the reason why when the lock down-regulation was lifted, domestic tourism increased strongly again. However, it doesn't mean the end of the pandemic. In many countries, the government must lift the lock down-regulation because they want to reduce pressure on the economy with the public protests or the disease being controlled temporarily. This means the possibility of infection still exists and the risk is higher in public or crowded activities, especially in enclosed environments like airplanes, trains.
As a result, staycation has taken the throne, because it is a perfect choice in the period of the pandemic. It can be said that staycation is the hottest trend in 2020 in many countries all over the world.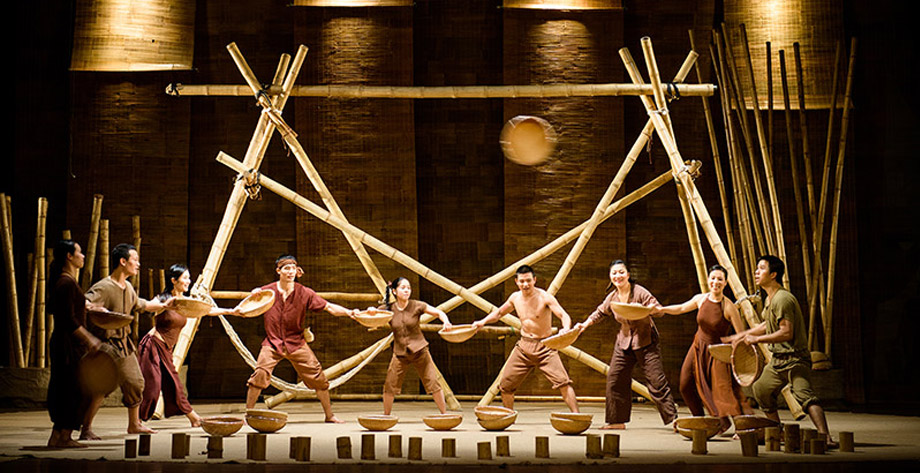 Staycation – the direction for big cities in Vietnam after the epidemic season
On 08 May 2020, the Ministry of Culture, Sports, and Tourism released plan no 2749 to launch the program: "Vietnamese people to travel Vietnam" to boost domestic tourism. The program is carried out nationwide. However, reality has shown that only a few cities succeed in this campaign. The provinces/cities that have an increased number of tourists in recent months are listed as Quang Ninh, Da Nang, Nha Trang, Phu Quoc, Quy Nhon, Lao Cai… Most of the cities on the list have beaches. In other words, this program has been successful for marine tourism, but other types of tourism such as mountainous tourism, community-based tourism, explore indigenous culture in the northern or in the big cities can not be considered successful.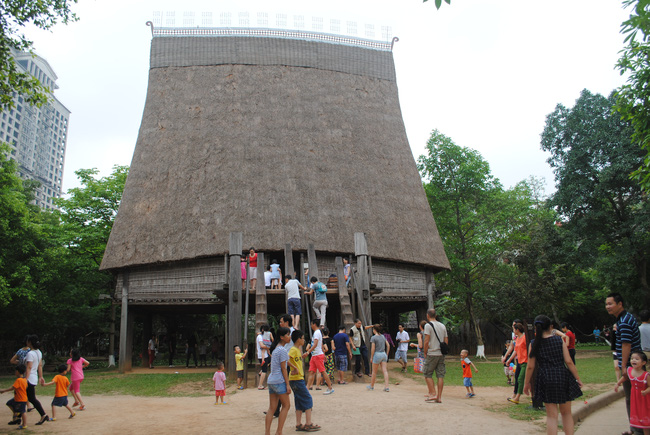 Not to mention the small provinces/cities that are less attractive and competitive, even in big cities like Hanoi and Ho Chi Minh City, the impacts on tourism can be seen with naked eyes. Taking a walk around the old streets in Hanoi or District 1 or District 3 in Ho Chi Minh City, we can see many hotels have been closed. Besides, many restaurants, coffee shops, pub/bar what were very crowed by tourists in the past but now are so quiet or closed.
This is easily explained by the fact that tourism in major cities has been attractive to international visitors with the main activities such as: Culinary, explore local life, join in night activities… However, these activities haven't attracted domestic tourists because they are too familiar. Therefore, in order to turn "everyday" activities into attractive tourist products even for residents of the city, "staycation" is the appropriate direction.
For a long time, it can't be denied that the price of a hotel, in general, has never been as cheap as today, especially with the system of 4-5 stars hotels in big cities. According to online booking agencies such as Agoda, Tripadvisor, Booking.com, we can see most of the hotels including famous ones like Metropole, InterContinetal, Caravelle Saigon, The Myst DongKhoi now can be booked at a much cheaper price. The system of 4-star hotels full facilities like swimming pool, bar, restaurant… located at the city center can be booked by only a few hundred thousand dongs per room per night. This price is the same for homestays and affordable hotels before the epidemic season.
Not only hotels but many incentive price programs were also shown by restaurants with diverse methods such as buy 1 get 1, buy 3 pay 2 or buy foods get free drinks…
Despite this, the activities of tourism in major cities are so quiet because the tourism products and services that the enterprises have done have not connected together. In the near future, to boost the staycation trend and to attract the local people, Hanoi city and Ho Chi Minh city need a leader who is responsible for connecting the enterprises and agencies to build a tourism product.
In fact, if a person doesn't have a passion for travel or have huge needs to explore, it is difficult for him to find information about accommodation, restaurants, places… to plan a staycation. Especially, with Vietnamese culture, people still like to travel on a tour. The Tourism Department of Ha Noi or HCMC or the People's Committee of Hoan Kiem district, District 1 and District 3 should become the leaders to connect and develop the staycation tour in their cities. The tour will include accommodation, food service, tickets for visit landscape or, culture sites… The time is about 2 days and 1 night so that the residents of the city can use their weekend. Besides, it is suitable for students to join a staycation tour in summer.
Hanoi has more a population of 8 million people and Ho Chi Minh city has nearly 9 million people but the majority have never visited the museum, theatre, or, ancient building. They also might never explore the local culture or the city's life like a tourist. This period is a golden time for local people to explore and get experiences about their city. In addition, the enterprises, museums, theatres… can make shows to introduce local culture to the residents of the city.
A leader should start connecting and developing a suitable tour. For example Tour including a 1-night stay in a 4 or 5-star hotel, breakfast, lunch set and, dinner at a local restaurant which is near the hotel, tickets to visit a museum, theatre, or art show. Thus, just on a tour of 2 days and 1 night, the tourist can get experience when they stay at a 4 or 5-star hotel, enjoy the local cuisine, visit and explore local culture, visit a museum or join an art show. The hotels, restaurants can sell their room, attract customers, while the museums, theatres can sell tickets, and the residents can meet their needs for travel… This really kills two birds with one stone. In addition, this is a direction for many provinces because the number of tourists will decrease when the summer ends and marine tourism in the northern provinces depends on the weather. Thus, new tourism products are extremely necessary, especially, in the COVID-19 period.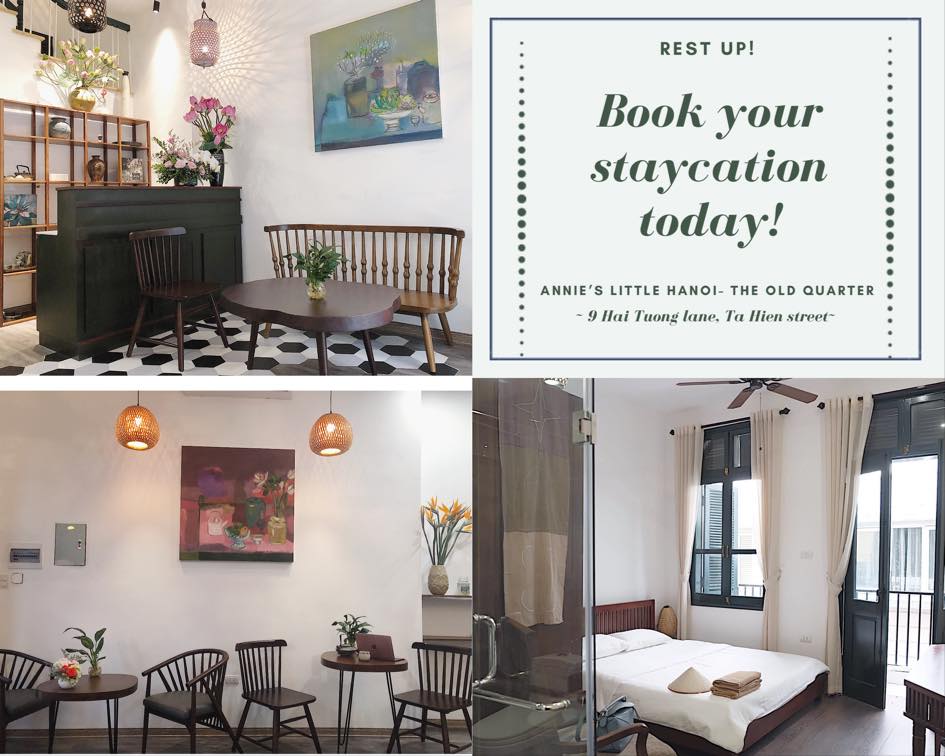 * References:
– https://youmatter.world/en/staycation-definition-stay-vacations-sustainable/
Nguyen Lan Hương MBA
Institute for Tourism Development Research