Solo travel: The growing trend in the coming years
Becoming a new trend in the world since 2016, however, until 2019, solo travel has been developing and is forecasted to grow in the upcoming years.
What is Solo travel?
According to Solotravelworld.com and Solofriendly.com, solo travel means the tourist going somewhere else alone and during their trip, they choose and decide everything such as services, activities, places… based on their individual needs.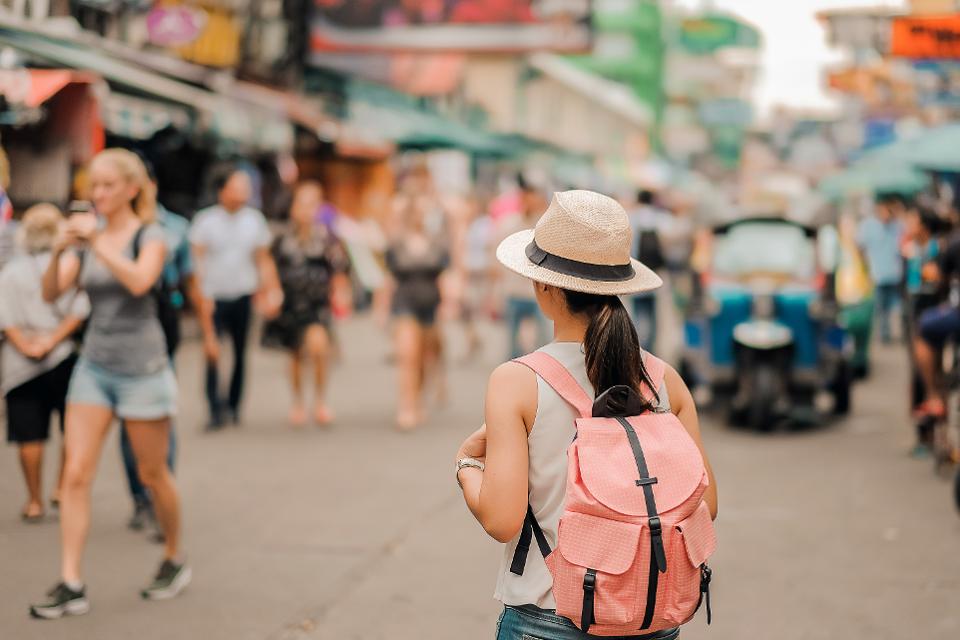 This type of travel draws towards individual experiences, but it doesn't mean being completely self-sufficient. The tourists make their own decisions, however, they can use a partial service from a package tour of a tourism agency.
Solo travel in the world
In previous years, solo travel was considered only a niche market. Since 2016, this type of travel has become a trend in the world when it grew significantly each year. Until 2019, it has accounted for 11% of the tourism market.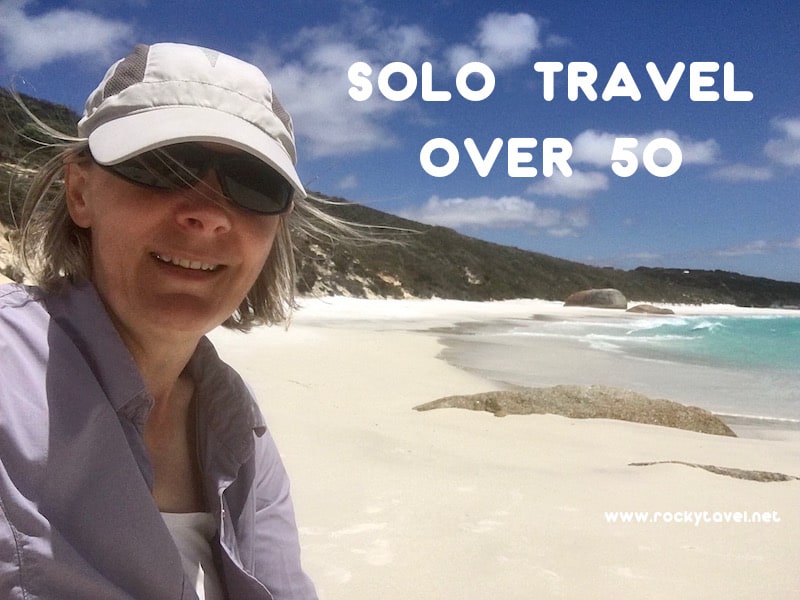 From 2016 to 2019, the number of searches for "solo travel" increased 131% on Google. Surprisingly, this trend is not only popular with the youth who are Millenium generation. According to Booking.com, in 2018, 40% of users from 50-64 years old used this website to book hotels and services for their solo trips in the previous year. Besides, 21% of users said that they will continue to do solo travel in the future. On the other hand, the rate of male users is accounted for only 16% while it is 84% for females in choosing this type of travel.
Solo travel Statistics
(https://www.condorferries.co.uk/solo-travel-statistics)
Solo travel is trending #1 in 2019 on Klook.
131% is the growth rate of the keyword "solo travel" from 2016 to 2019.
84% of solo travelers are women.
Solo travelers make up 11% of the overall travel market.
#solotravel is currently associated with more than 5,2 million posts on Instagram.
71% of unaccompanied travelers have visited Australia making it the number one international destination for solo travel.
72% of US women have traveled alone to enjoying unique destinations and discover themselves.
25% of travelers say they will consider traveling solo in the next 12 months
25% of millennials in the US plan to go on a solo trip in the next 12 months.
26% of those who choose to travel alone because they simply want to explore new places.
One of six people (account for 15%) has already gone on a holiday alone.
42% increase in solo traveler booking over the last two years.
In 2018, the number of subscribers of Solo Traveler's newsletter grew from 35,000 to 46,000 which was 25,500 in 2017. That's an 80% increase over two years. Solo Travel World announced that most of the solo travelers are highly-educated people. According to this website's statistics, in 2018, 50% of the subscribers said that they graduated from college or university. 35% said that they had an MBA or a Doctoral degree. Solo travelers are people who also often travel. They have done three trips on average per year. On the other hand, they are also high-income people because the cost of solo travel is always higher than group travel.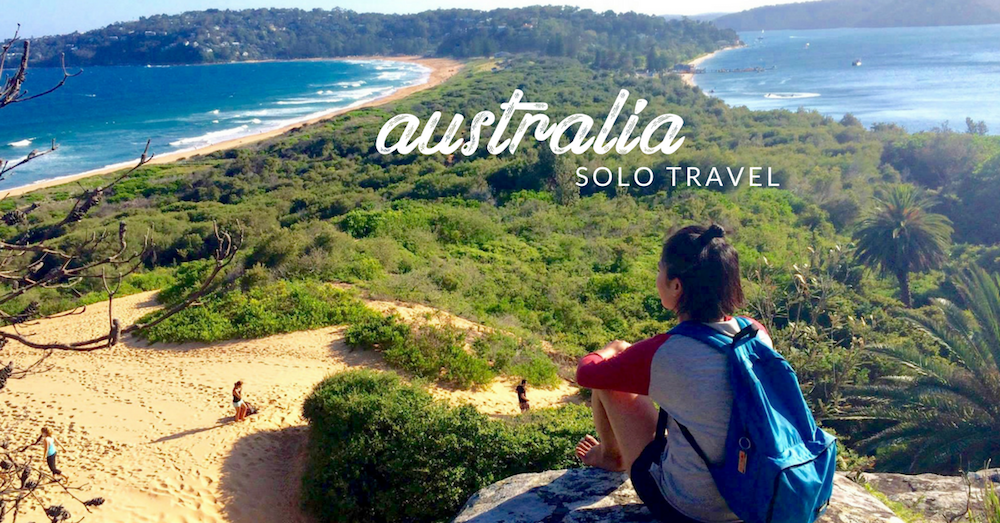 With high growth shown by the figure above, solo travel is one of the new and hot trends in the world. To attract this potential market, many travel agencies started providing services and information which target this kind of travelers. TripAdvisor – the most famous website about tourism in the world, opened a separate forum about this topic and this forum has a staggering number of members that reach tens of thousands.
Why solo travel has become a trend?
Many reasons were given to explain the attractiveness of solo travel such as flexibility, personal conditions, convenience, independence…
Overview, solo travelers don't depend on a fixed program or other's plan like traditional travelers. The tourists choose solo travel doing everything they want such as where to go, how to transfer, what to eat, where to stay, what to do… and enjoy the trip in their own way.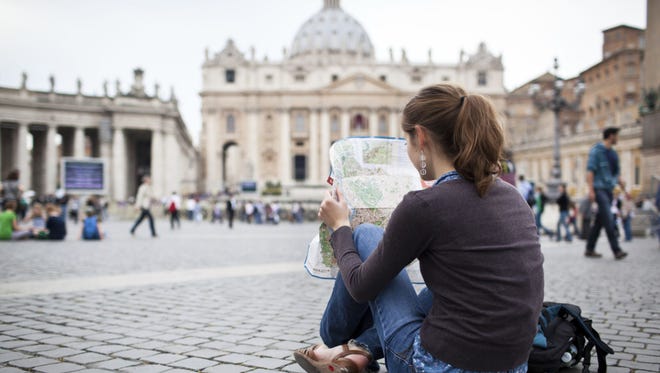 According to Agoda's statistics, in 2018, 61% of the participants chose solo travel because they want to relax and reduce stress. 39% remaining for two reasons that are temporarily leaving normal life and discovering new cultures. In addition, the participants of Agoda's survey said that besides their main reasons, they gain independence and achieve some other skills as finance management, new language…
46,000 members of the Solo Travel World website who joined a survey about the topic named "Why are you choose solo travel". 58.99% of them said that they choose solo travel because they want to explore the world without waiting for others. Meanwhile, 12,65% travel alone because their partners can not travel with them and 10.18% of tourists have never traveled solo.
The chart about the reason for solo travel
Made by Solo travel world.com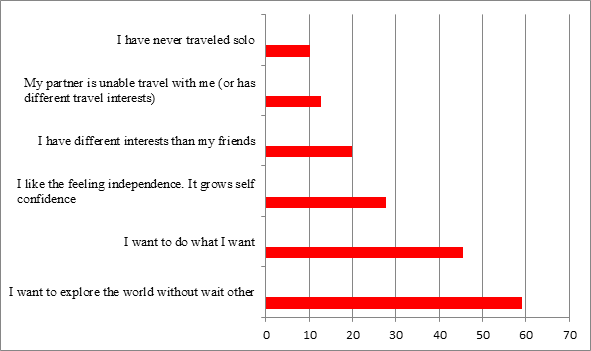 Besides the reasons above, the development of technology also has an impact on the development of solo travel. Thanks to technology, many applications for tourism are created and became popular in the world. Currently, we can do most of the steps on our smartphone such as booking air tickets, booking hotels/restaurants; renting a car, or buy a ticket…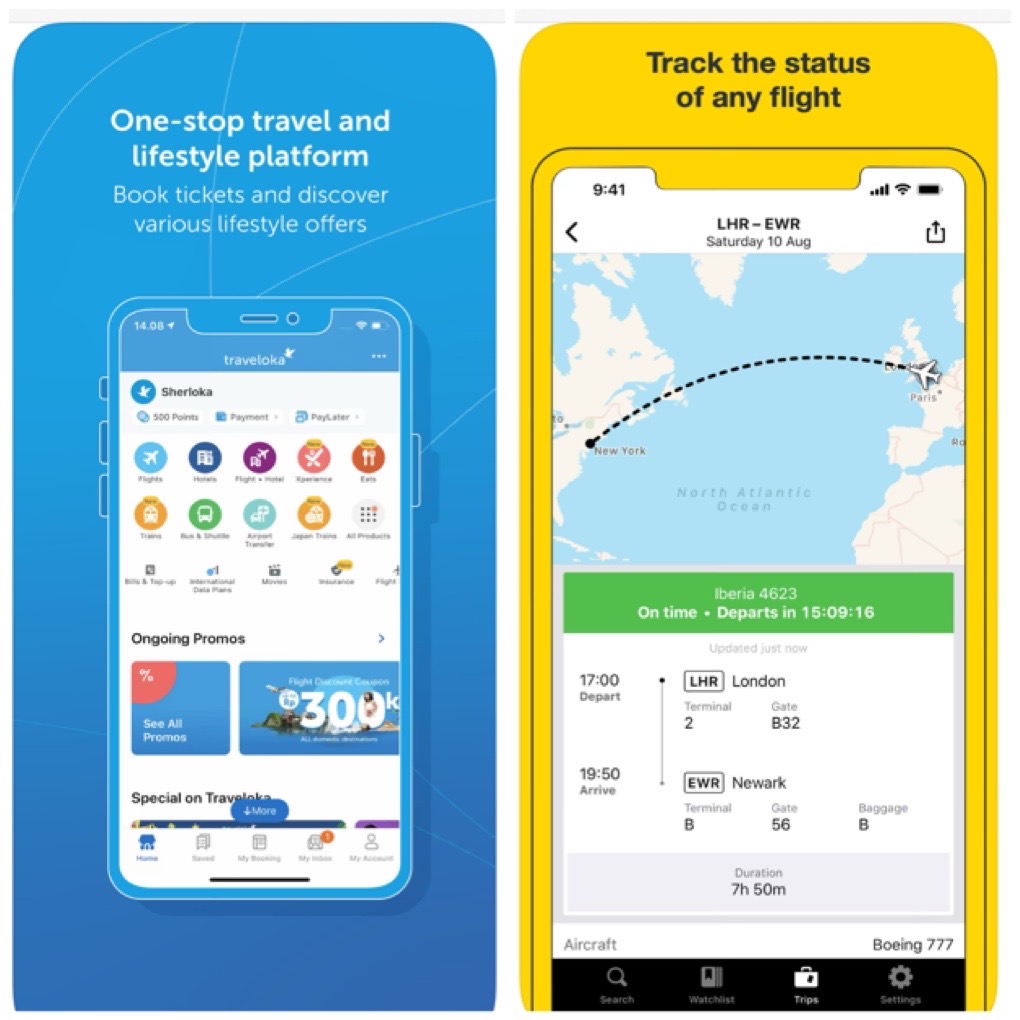 Technology affects not only the tourism industry but also the development of many other industries including banks. Many payment applications released has changed the traditional spending habits from cash or cards to transfer payments and scan QR codes. This reality indirectly impacted the tourism industry, in simple terms, thanks to easy payment on smartphones, the number of users using the apps increase each year.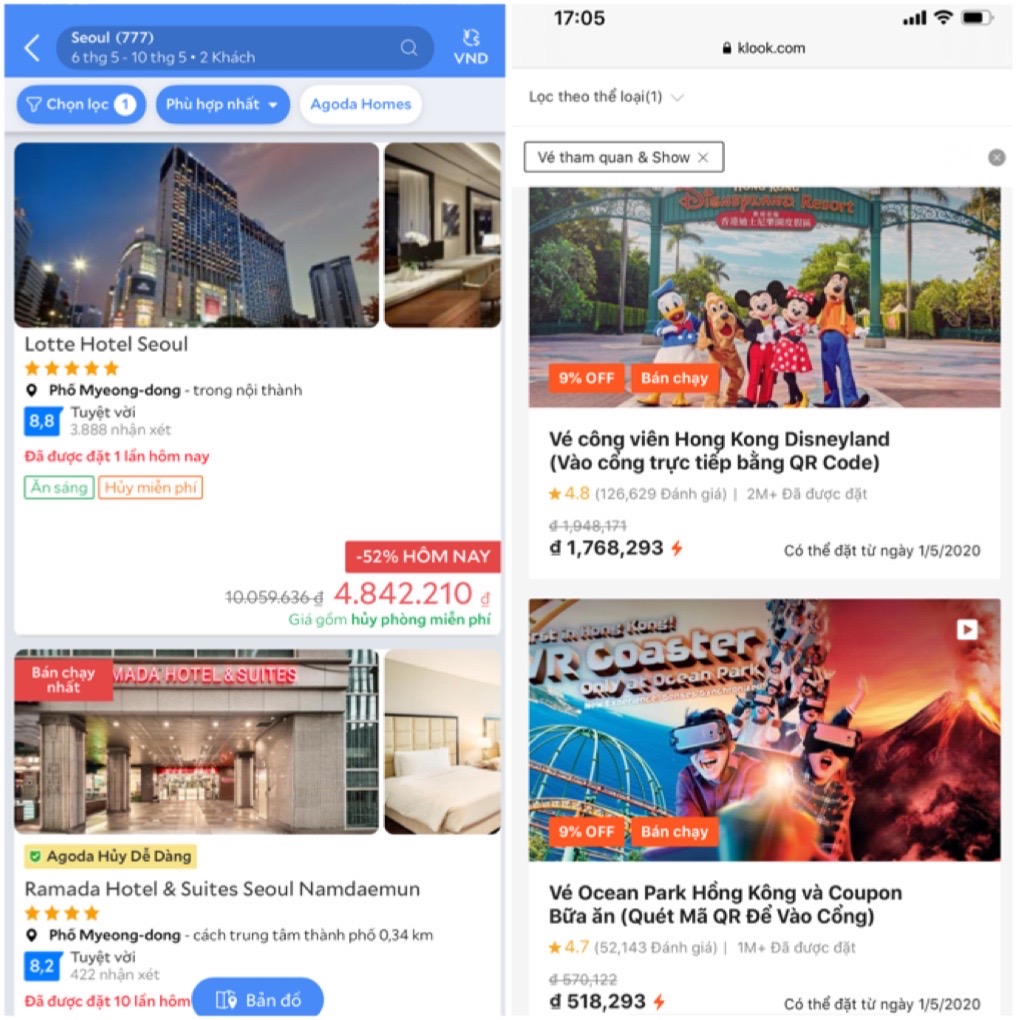 Moreover, utility applications such as maps, translation, weather forecasts… are also becoming popular and extremely easy to use for everyone. All these applications make traveling now much simple and easier than ever, even the tourists who don't know about geography or foreign languages…
The busy life in modern society also leads to the development of solo travel. We find it difficult to arrange a trip with our family or our friends at the same time, so we choose solo travel that is dependent and doesn't have to wait for others. One more reason which must be mentioned is that the development of social networks affects significantly the need to express each person. Some people chose solo travel to challenge themselves and then they show up their achievement on social networks. Some others share their experiences with their family and friends, or tourism forum after they finished their trips.
Solo travel in Vietnam
Solo travel is still a new concept and a new type of travel in Vietnam although it has been a trend in the world.
In 2019, Vietnam's tourism industry has gained many achievements with more than 18 million international visitors, 85 million domestic tourists, the total revenue estimated 720.000 billion VND. In addition, Vietnam received a series of prizes such a: World's Leading Heritage Destination 2019; World's Best Golf Destination 2019; Asia's Leading Destination; Asia's Leading Cultural Destination 2019; Asia's Leading Culinary Destination 2019… The World Tourism Organization (UNWTO) ranked Vietnam in seventh place at the list of ten countries that have the highest tourism growth in the world in 2019.
The above figures show that Vietnam no longer keeps distance compare to other countries who have developed tourism. In recent years, Vietnam has been extremely quick in catching trends to create a breakthrough in tourism. Nevertheless, Vietnam's tourism industry has still missed some new trends including solo travel.
It can be explained that solo travel has been a new trend and it is going to develop in the upcoming years. On the other hand, one important reason is the difference in culture and tradition of each country. In some countries like American or Europe, almost adults live alone, they don't live with their parents or their siblings when they are 18-20 years old. Meanwhile, in Asia, especially in Vietnam, almost adults live with their parents even when they get married. So solo travel is not popular in Vietnam due to this specific culture and tradition.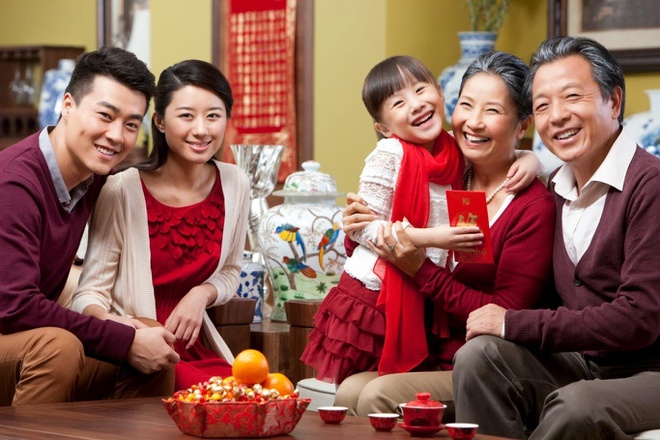 Even though, this reality doesn't mean solo travel will be ignored because the Millennium generation in Vietnam is becoming more independent in their daily life. They are also pioneers in updating and challenging new world trends.
On the other hand, social life is being improved so the local people's demand for travel has also increased. However, some people can't arrange a trip with their family/their friends at the same time. Consequently, the need for travel alone is formed. If the travel agencies can quickly catch this need and provide the services, this market is promised to be a potential sector in Vietnam. The travel agencies can promote separate services in a package tour instead of providing a whole package, this way is easier to adapt and suitable with Vietnamese culture and traditions. With these package tours, the participants can get a trip but they are not completely alone. Because while traveling, they can meet others who have similar conditions and habits. They also don't feel lonely at new destinations, however, they still have enough space and time to relax, explore, and improve themselves.
Reference:
1. https://www.condorferries.co.uk/solo-travel-statistics
2. https://solotravelerworld.com/about/solo-travel-statistics-data/
3. https://www.travelandleisure.com/trip-ideas/solo-travel
4. https://solofriendly.com/category/solo-travel/
Nguyen Lan Huong MBA – Institute for Tourism Development Research