ASEAN Human Resources Management and Development network programme (ATRM) for ecotourism
The Ministry of Tourism, Arts and Culture Malaysia has organized The Asean Human Resources Management and Development network program (ATRM) for Ecotourism at Kinabatangan, Sabah, Malaysia from 21 to 24 October.
The objective of this program was to share Malaysia's experience and best practices in ecotourism. This program provided a platform for discussion and engagement among the representatives of ASEAN Member State and ASEAN 3+ centers.
This program had the presence of Mrs. Datuk Haslina Abdul Hamid – Deputy Secretary-General (Tourism) of the Ministry of Tourism, Arts and Culture Malaysia and 25 delegates from Vietnam, Thailand, Philippines, Laos, Myanmar, Cambodia, Brunei, Malaysia.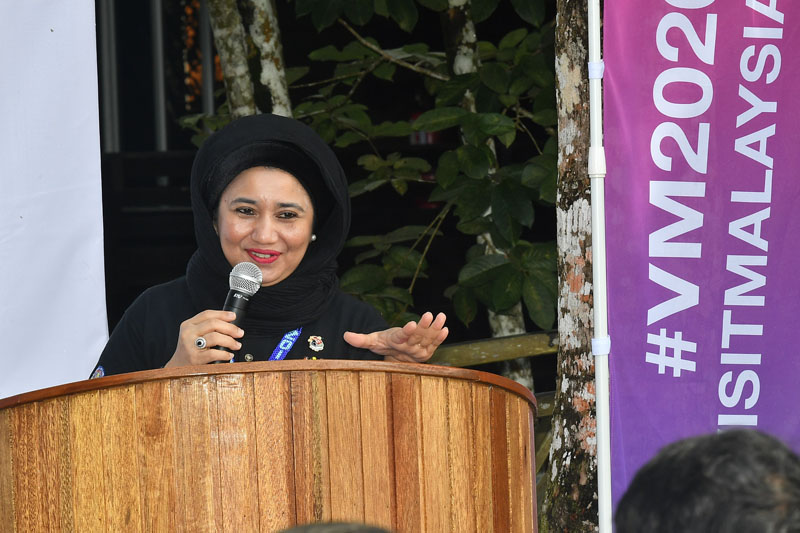 In her welcome speech, Mrs. Datuk Haslina Abdul Hamid expressed her thanks to all of the delegates from ASEAN member states for attending this program in Malaysia. She said that ecotourism had become a growing segment in the global tourism industry and played an important role in promoting sustainable tourism. Ecotourism contributes positively to the environment, society, culture and economic well-beings of destinations and local communities around the world.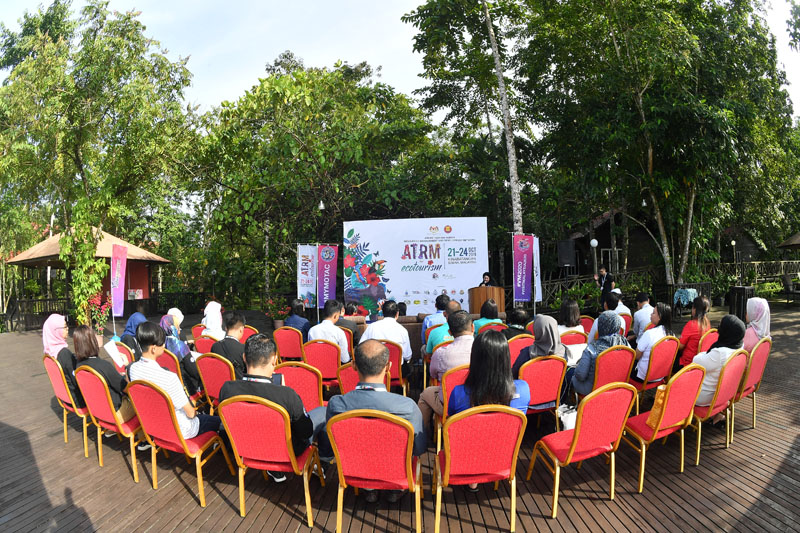 Within the framework of the program, the delegates listened to the speeches about Malaysia' experience for ecotourism, such as: Sustainable, Challenges and Way forward ecotourism in Sabah; Biodiversity conservation for sustainable future in Sabah; The importance of habitats conservation and recovery planning for wildlife in Sabah; KITA's efforts to support the sustainable of tourism activities within the Kinabatangan corridor of life; Wildlife habitat restoration; Briefing on sustainable forest management program in Pin Supu forest reserve.
Besides, the delegates also experienced ecotourism at the Tounog Rainforest Ecocamp and Kaboi Restoration site. On this occasion, the National Art Gallery of Malaysia was launching the Voluntourism Mural Painting Project.
Particularly, ASEAN's delegates also participated in planting 120 trees for a forest restoration project and doing a mural painting for Voluntourism (volunteer tourism) project at Kinabatangan.
The ATRM program is a practical activity for ASEAN member states to work together to protect, promote nature-based resources in ecotourism development and to ensure long-term sustainable benefits to the environment.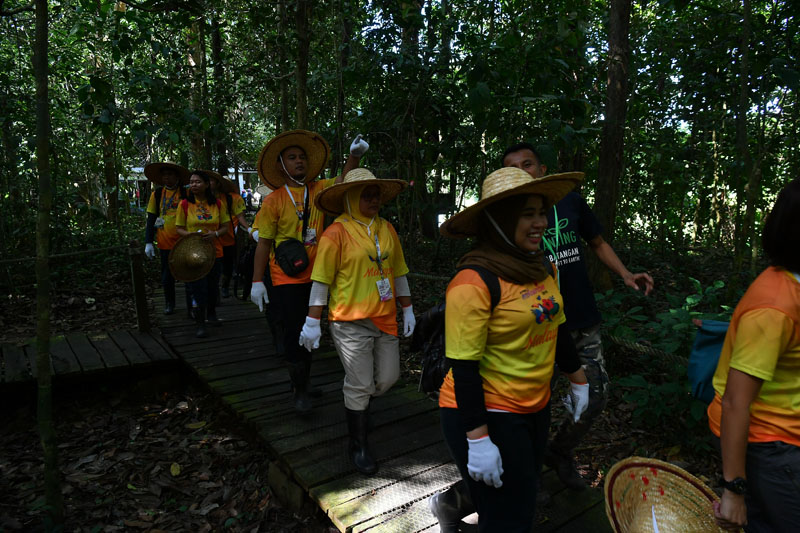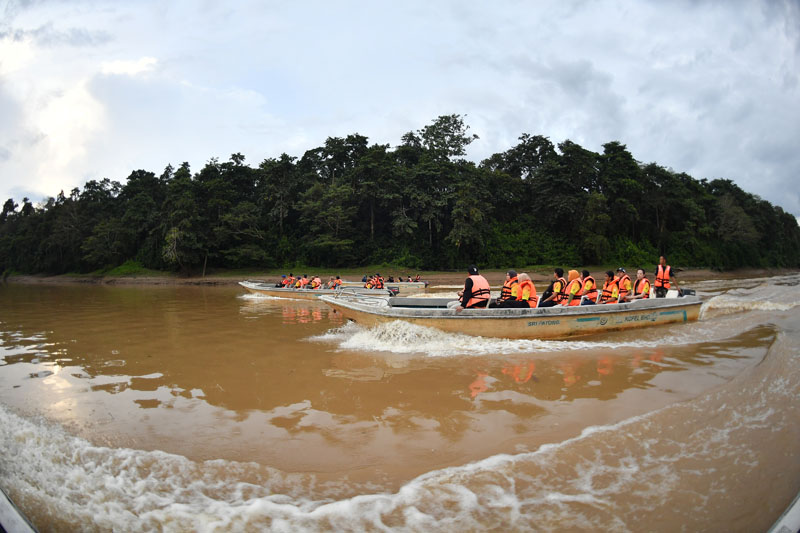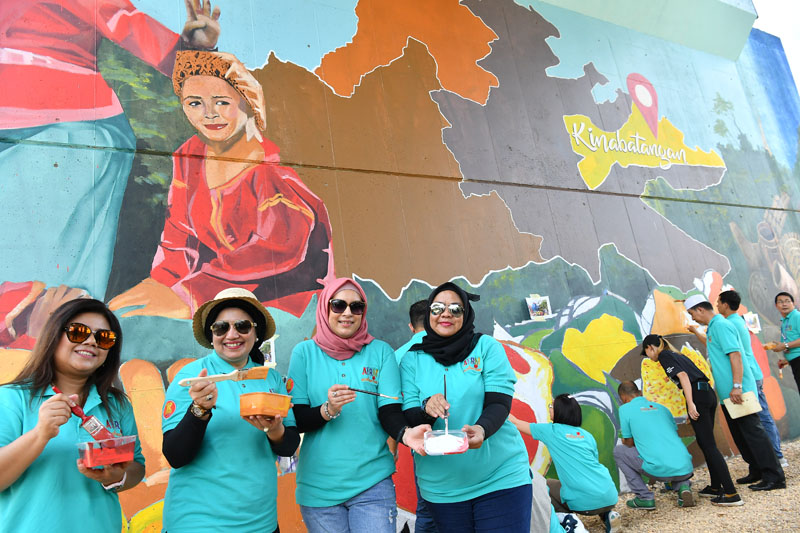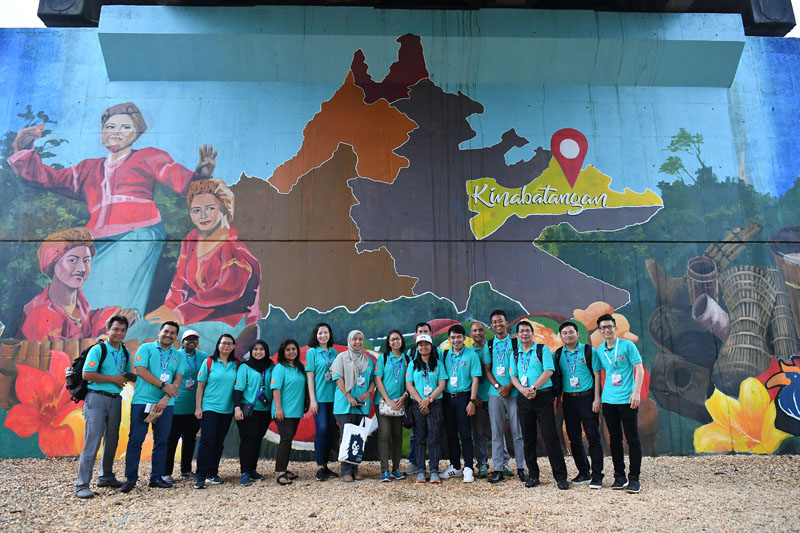 Lan Huong