Seminar on Vietnam Tourism with Industrial Revolution 4.0
On 28 March, one of the important highlights on the side events of the VITM 2019 is the seminar on "Vietnam Tourism with Industrial Revolution 4.0". The seminar is an opportunity to look back on the tourism activities on related theme and to find solutions to develop tourism in the context of Industry 4.0. The seminar attracted more than 200 delegates who are state management agencies for tourism, tourism businesses, tourism startups and students who are majored in tourism.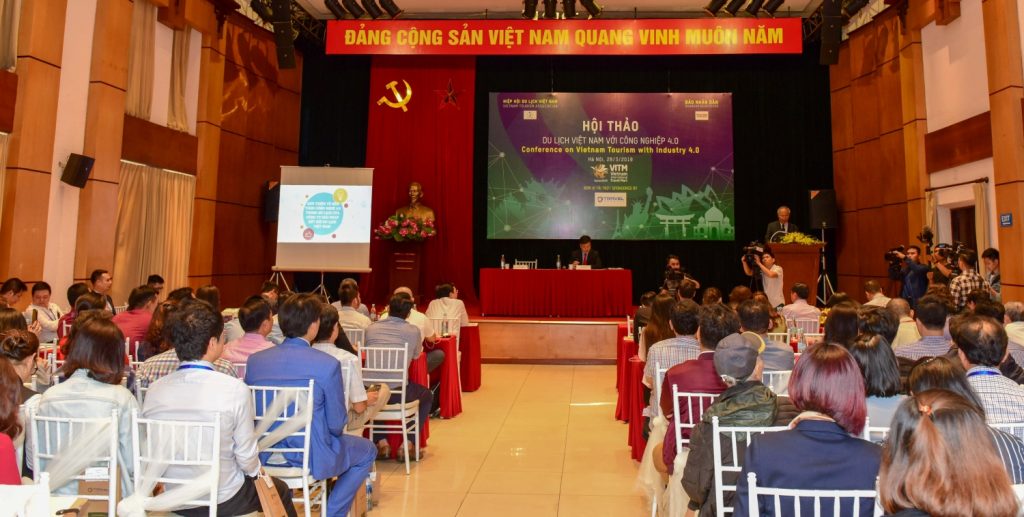 Currently, the Industrial revolution 4.0 not only affects industries but also creates breakthroughs, bringing outstanding achievements of digital technology to all fields, including tourism. As the tourism is considered a priority sector in Vietnam's development strategy, the industry's businesses notably acknowledge their responsibilities and behavior towards that trend.
At the end of the workshop, enterprises also expressed their desire to join hands to promote tourism development in the era of industrial revolution 4.0. At the same time, it is the hope of the organizers that in the future, there will be many breakthroughs in tourism products which are in line with modern technology. Training institutions are also aware that there must be appropriate renovation steps in the training academy and new technologies application, satisfying the enterprises and social needs.
Chien Thang