ITDR's 2017 summarization meeting and direction and the annual tasks in 2018
Representatives of the Ministry of Culture, Sports and Tourism, Vietnam National Administration of Tourism (VNAT) attended the conference, among officials, civil servants, employees of the Institute for Tourism Development Research (ITDR). Vice Chairman of VNAT, Dr. Ha Van Sieu, had delivered instruction remarks.
In 2017, ITDR successfully completed many professional tasks, including the tasks of Environment, Vietnam Standards, and regularly functional tasks. In particular, the Institute completed the development of authentic products of all 7 tourist regions across the country. The staff of the Institute also contributed ideas to the final report, including the development of new regulations of the Institute related to scientific research activities, coordination activities between functional departments and regulations, internal targets, the role of the chair of the task, as well as strengthening the capacity of the staff of the Institute.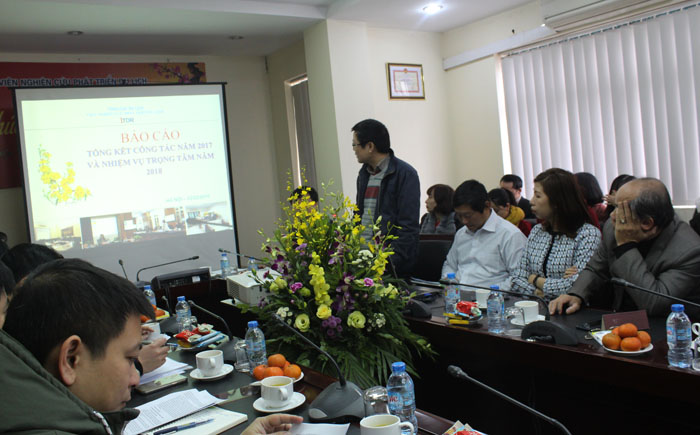 The conference delegates highly appreciated the 2017 ITDR's results in the context of innovation with industrial revolution 4.0, while a shortage of high quality manpower is an issue. Therefore, strengthening the staff capacity, building teamwork and regularly participating in overseas tourism promotion events, seizing the opportunity of ASEAN Tourism Forum (ATF) 2019 laid on the discussion table.
Dr. Ha Van Sieu – Vice chairman of VNAT gave a speech at the conference. Accordingly, ITDR needs to go ahead and propose new contents on smart tourism, taking the role of the leading institute of tourism development in proposing policy decisions, chairing scientific research workshops, implementing Resolution No. 08-NQ/TW, Tourism Law, National Action Program on Tourism.
On this occasion, VNAT awarded certificates of merit to ITDR and individuals who have successfully completed the tasks in 2017, certificates of merit of VNAT's Trade Union to the Director Board of the ITDR's Trade Union, and the union members that had outstanding achievements in 2017.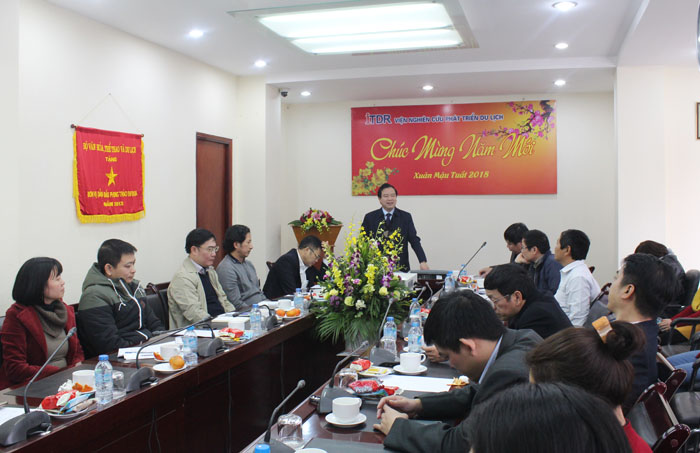 Chien Thang