International Expert workshop on "Rresilience and coastal tourism in Southeast Asia" (RESCOAST 19)
International Expert workshop on "Rresilience and coastal tourism in Southeast Asia" (RESCOAST 19) was organized from 25-27 April 2019 at Gadjah Mada University, Yogyakarta, Indonesia.

The workshop, attended by over 30 delegates from UK, Indonesia, Malaysia, Thailand, and Vietnam, was successfully held in collaboration between Global Challenge Research Fund (GCRF) of Kent University, UK, and STUPPA – Indonesia. The workshop aimed at identifying the research gaps in the area of resilience of coastal tourism among ASEAN countries, which can be a foundation to develop new research projects and effectively adopt future policies. Representatives of national tourism management agencies, research institutions, universities of Yogyakarta attended and spoke at the conference, namely: Professor Wiendu Nuryanti – Doctoral Program Director cum Head of Architecture & Planning Department; Dr. Ahmad Sarwadi – Gadjah Mada University, Professor Amran Hamzah, Director of Creative Planning & Development Faculty, Teknologi University, Malaysia.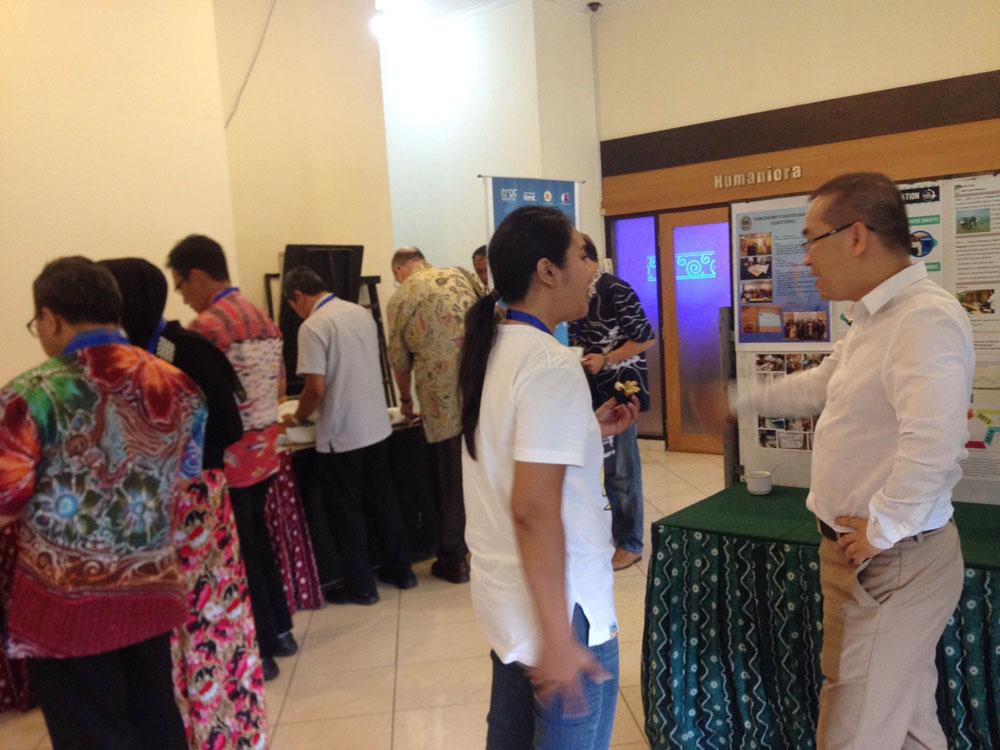 International tourism witnesses robustly growth on beaches, creating jobs and livelihoods for local people. However, local communities who are living on tourism in Southeast Asia beaches are vulnerable to natural and mankind hazards and disasters, such as earthquakes, tsunamis, droughts, storm, flood, terrorism, political turbulance, etc. Therefore, the workshop was applauded by experts, who are in relevant fields, attended and shared views, identifying challenges issues and measures to mitigate the instabilities that affect coastal tourism. The main contents discussed in the group work include:
New research needed on resilience and coastal tourism which links with such areas as mitigation and response to climate change and disaster risks.
Policies to improve the resilience of coastal tourism with participation of volunteers, like-minded donors, sponsors, lecturers and trainers at training institutions, and especially government officials.
Destination carrying capacity management, monitoring and evaluating in line with the actual situation in situations of climate change, unstable environment and society… Thus, this issue should be regularly studied and updated.
Bài học về việc cộng đồng đã chủ động ứng phó với thảm họa và các phương pháp phối hợp, quản trị tình huống, xây dựng quỹ tín thác và quỹ cộng đồng, nhằm sẵn sàng hỗ trợ cộng đồng trong trường hợp khẩn cấp.
The lesson learnt about the actively response to disasters by communities. The experts also pointed out the issues of coordination methods, situation management, in-trust and community funds to be ready to support communities in emergencies.
From the experts' views, the workshop identified a number of issues that need further exploration in order to potentially develop future projects:
How to develop a multi-stakeholder management plan to effectively ensure the carrying capacity is under control and resilience?
It is necessary to identify the roles of stakeholders including government, tourism industry, and local communities (Who?) to develop environmental, social, and technical programs (What?) at stages of pre-disaster, during disaster and post-disaster (When? and Where?) with a spatial planning approach.
How to transfer local knowledge to the next generations on best practices on disaster preparedness and to develop the best approach, meanwhile, to educate students and communities about environmental protection for sustainable tourism.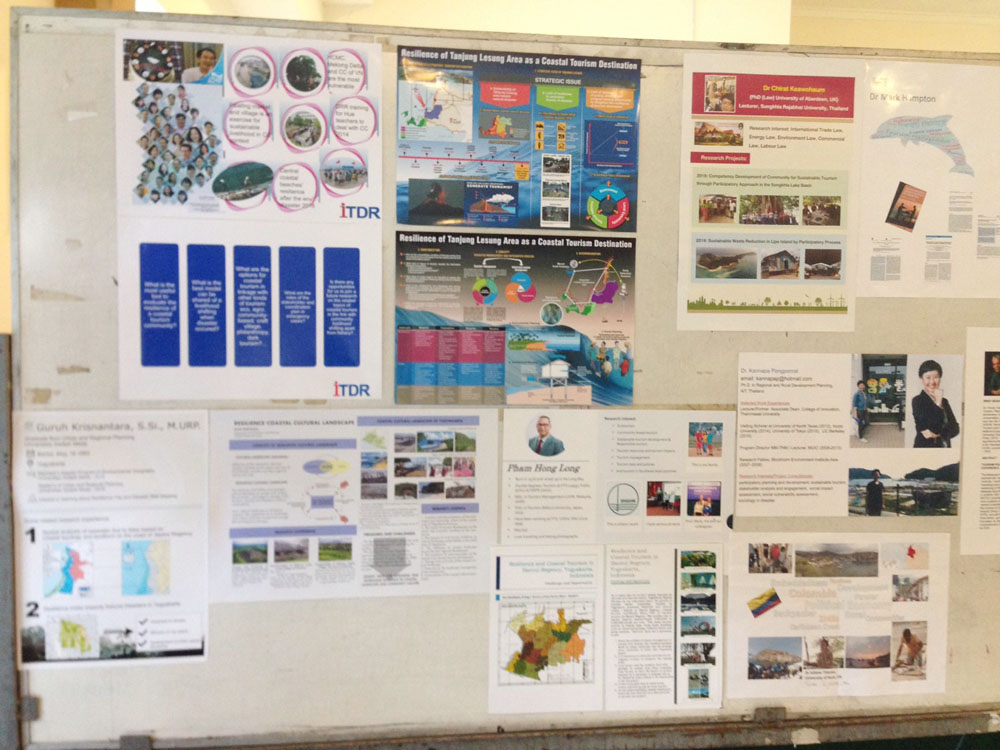 At the workshop, participants also presented their interests related to expertise to build networks and call for mobilizing funds for future projects.
On the second day of the workshop, the participants will pay a field trip to the evacuation and temporary shelter after the disasters in southern sea of Indonesia
Chien Thang