Green Tourism Forum
The forum themed "Green Tourism" kicked off a series of activities in VITM Ha Noi 2019 on 27 March afternoon, which is considered the largest event at the VITM, with the participation of travel agents, managers and foreign agencies. It is aimed at sharing experiences towards developing sustainable green tourism, seeking methods to promote green and sustainable tourism initiatives. It was coordinately organized by the Central Economic Committee and Ministry of Culture, Sports and Tourism, Vietnam Tourism Association, with the participation of state management agencies, experts, researchers, international organizations, businesses and people interested in tourism issues.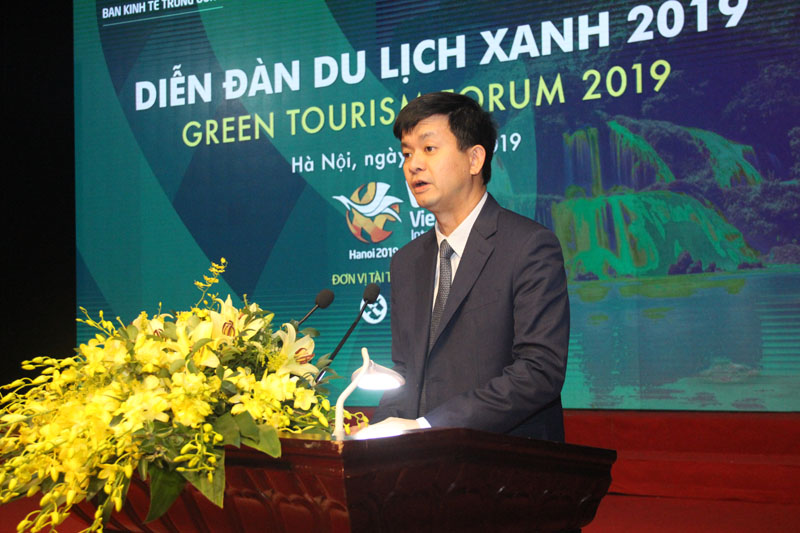 The first discussion session contains 4 topics: Green Tourism – the global trends and development potentials in Viet Nam – its issues; Spain's perspective on environmental protection, sustainable development, associated with Green Tourism; Real situation of human resource development to meet the requirements of Green Tourism development in Viet Nam; ADB's views on green tourism development in Viet Nam.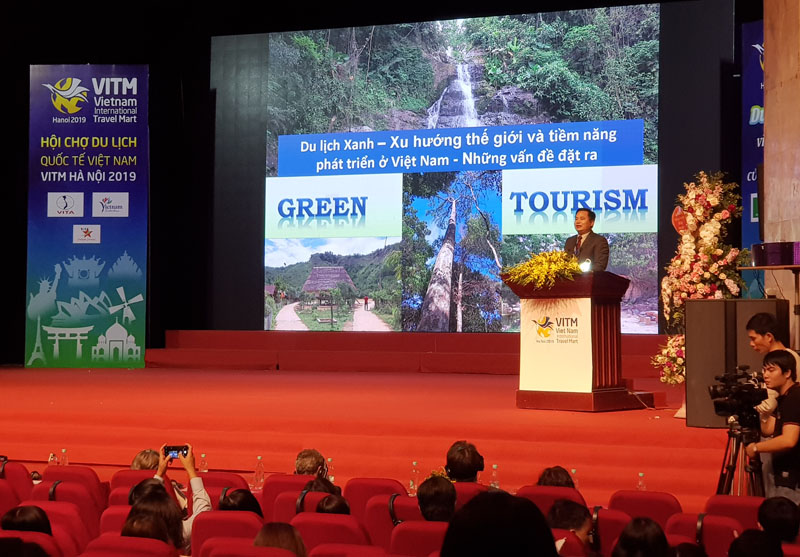 In the second session, the key note speakers shared best practices and participants joined the discussion panel based on experiences in green tourism development in Viet Nam, such as building green products of Flamingo Group; sharing of CTC Community Tourism Club; experience of homestay management of H'Mong ethnic minorities.
In the purpose of promoting the awareness on green tourism, through the forum, Vietnam Tourism Association highlighted the message of accompany of the state management agencies and tourism business community to promote green and sustainable behavior and practices in Viet Nam.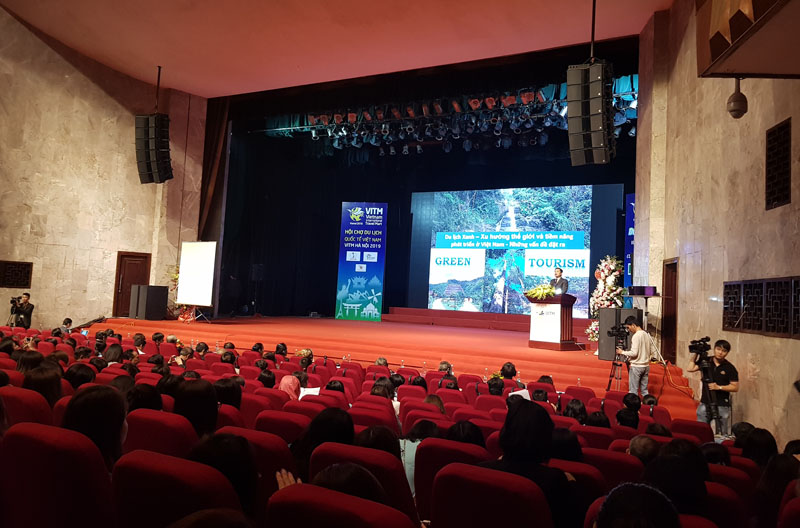 Chien Thang