Closing ceremony of Vietnam International Tourism Mart – VITM Hanoi 2019
On 30 March, Vietnam Tourism Association held the Closing ceremony of Vietnam International Travel Mart – VITM Ha Noi 2019, after 4 days of exciting and effective activities of domestic and international travel enterprises.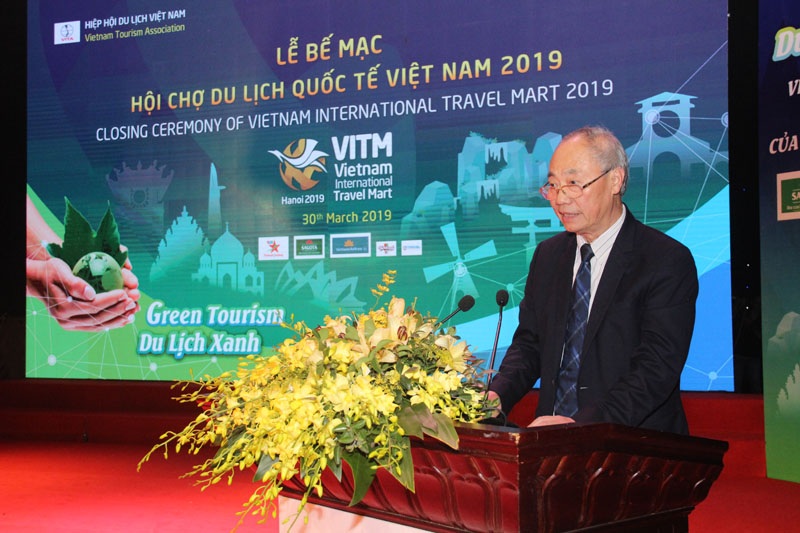 VITM received about 3,200 businesses joined the business exchanges and witnessed about 65,000 people visiting and buying tourism products; about 29,300 visitors ordered to buy domestic and outbound tours. Total revenue in 3 days of 18 leading enterprises was estimated at 322.3 billion VND. The road show also received encouraging statistics on the effectiveness of VITM organization. Accordingly, there are 96, 43% of institutions are satisfied with the fair; 2.38% rated average and only 1.19% were not satisfied. On the issue of meeting the fair targets, 81.34% of businesses were satisfied, of which 13.09% said it was beyond expectations; only 4.76% of businesses have not reached their goals. The organizers announced that 74.5% of enterprises committed their registration to continually participate in VITM next year.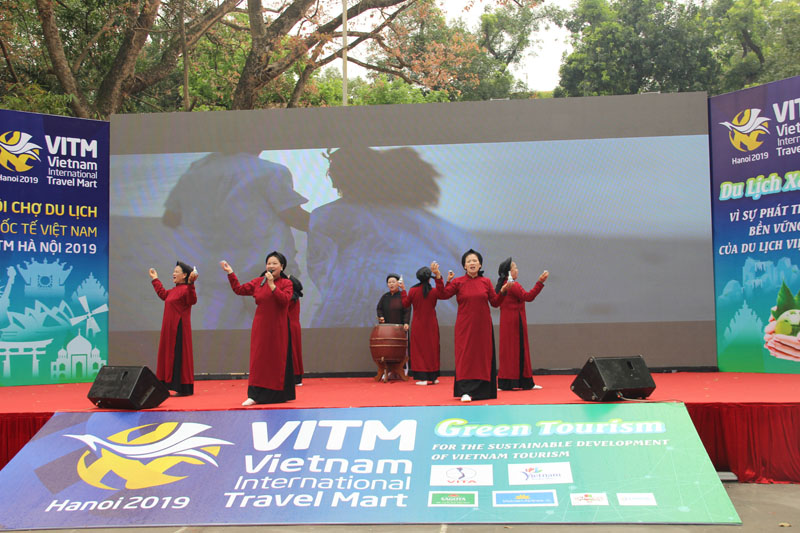 At the closing ceremony of the VITM Ha Noi 2019, Vietnam Tourism Association awarded medals for achievements to travel agencies participating in the fair. In particular, 5 international booths with the largest scale and most impressive are awarded, including: national tourism agencies of Korea, Taiwan (China), Thailand, Indonesia, and Malaysia; 11 domestic booths are rated to be the most impressive scale. In addition, the Organizing Committee also honored airlines and businesses effectively participated in demand-stimulus programs…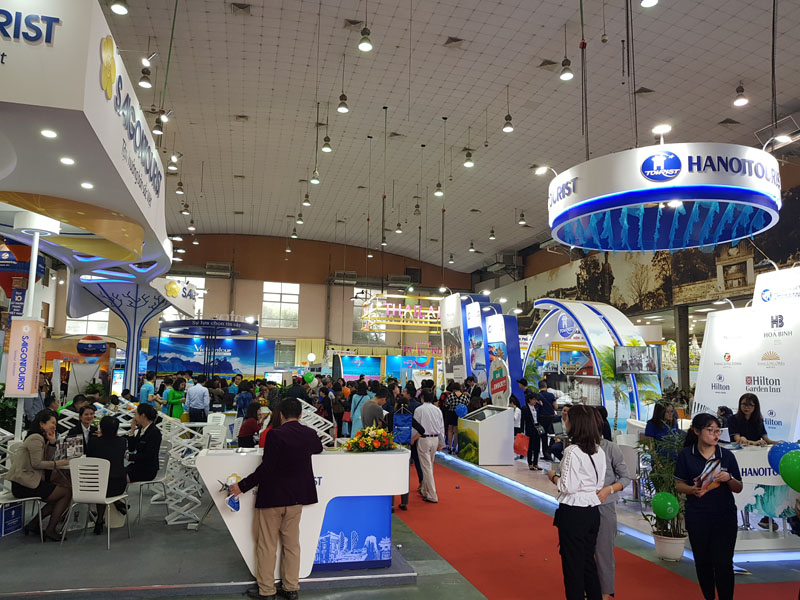 With the theme of "Green tourism", VITM Ha Noi 2019 would like to send a message: "tourism industry businesses is aware of its responsibility to protect the environment, positively contributing to the economic restructure in the regions that are affected by climate change, improving the local communities' lives through tourism activities".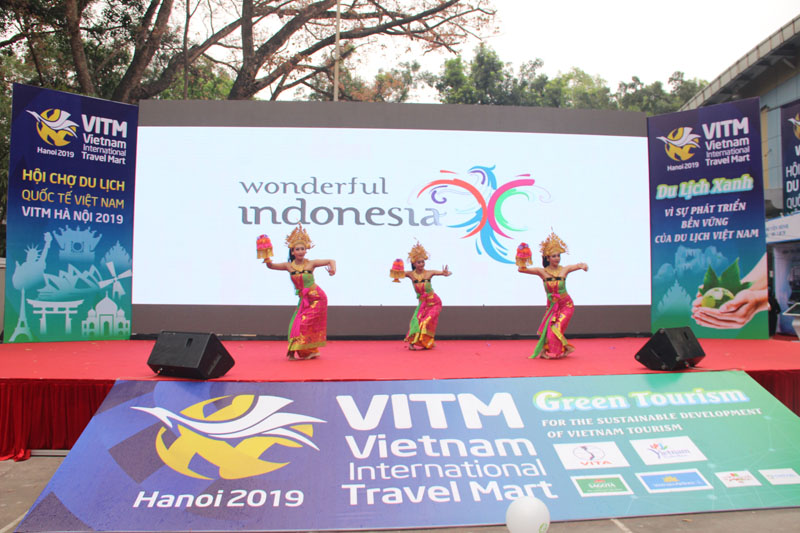 Chien Thang