ASEAN Tourism Conference "Connecting heritages for ASEAN tourism development in digital age" within the framework of ASEAN Tourism Forum (ATF Vietnam 2019)
On 16th January 2019, at FLC Grand hotel, Ha Long, Quang Ninh, Viet Nam, the Ministry of Culture, Sports and Tourism of Vietnam, in collaboration with UNESCO Viet Nam organized ASEAN Tourism Conference on "Connecting heritages for ASEAN tourism development in digital age". Vice Minister of Culture, Sports and Tourism H.E. Mr. Le Quang Tùng, Vice Chairman of Vietnam National Administration of Tourism Mr. Ha Van Sieu, Chief Representative of UNESCO Office in Viet Nam Mr. Michael Croft co-chaired the conference. Besides, the leading experts from UNESCO, National Geographic, universities from United Kingdom, Australia, Korea, representatives from international and regional tourism organizations, namely, UNWTO, UNESCO, PATA, ASEANTA, and ASEAN Secretariats attended the conference. The national tourism organizations of ASEAN member countries that participated in the conference are Brunei Darussalam, Laos, Myanmar, Malaysia, Singapore, Thailand and Viet Nam.
The ASEAN and international tourism, heritage and technology experts and scientists from national and international organizations, in charge of heritage preservation, tourism and digital technology, Departments of Culture, Sports and Tourism, Departments of Tourism, representatives of World Heritage Management Boards, businesses, institutions for research and training, and professional organizations exchanged, discussed, shared experiences, initiatives, solutions to connect heritages to develop ASEAN tourism. Thus, participants achieved unanimous agreements on promoting creativity, innovation, creating added value of heritage tourism based on the power of digital technology, with the aim of developing ASEAN tourism in a greater scale, contributing to an economic, political – security and socio-cultural community of ASEAN.
The outcomes that the conference successfully gained are as follows: a message of actions for ASEAN member countries to join hands in commitment of enabling connection of heritages towards ASEAN tourism development, establishing a digital database system on the World Heritage sites of ASEAN, creating a base to attract investment projects to develop intelligent and creative tourism.
The ASEAN Tourism Conference under the theme "Connecting heritages for ASEAN tourism development in digital age" strengthened the relationships and cooperation within the region, promoting collaboration in heritage and ASEAN heritage tourism development as a high-end destination, offering authentic and diversified experience.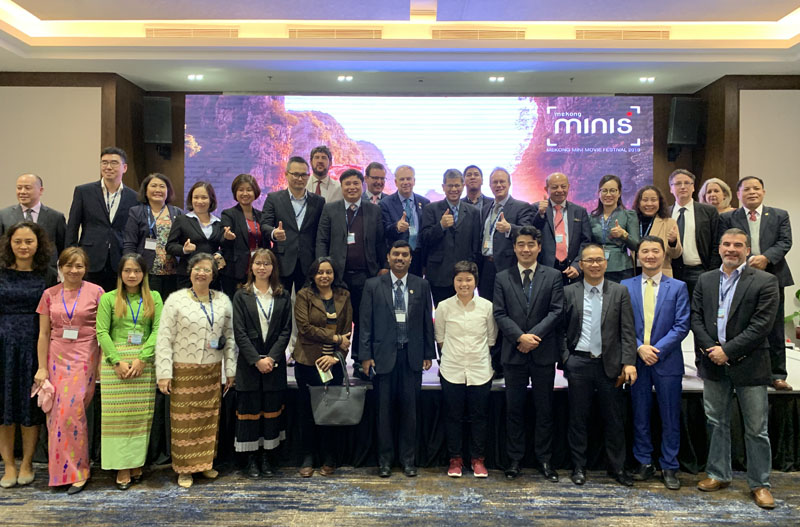 Chiến Thắng